Configuring Auto-snapshots
Snapshots can also be created automatically. Note: auto snapshotting is enabled by default.

You can turn off auto snapshotting or select the amount of time since the last edit by opening the project menu and selecting Project Options. The window below will then be displayed: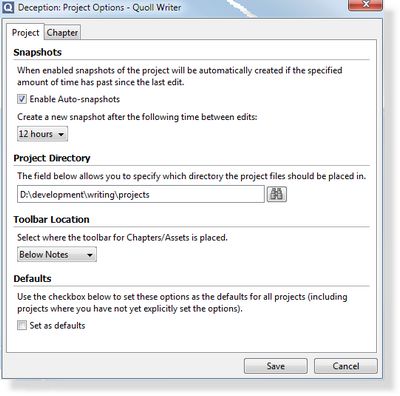 To turn off auto snapshotting uncheck:

You can select how long should have passed since the last before an auto snapshot is created by using:

When enabled and the specified amount of time has passed since the last edit the snapshot will be created when first start Quoll Writer.
↑ Back to top