Project Menu
The project menu can be found in the top right hand corner of the Quoll Writer window. To access it just click on the following icon:
The project menu will then be displayed as shown below: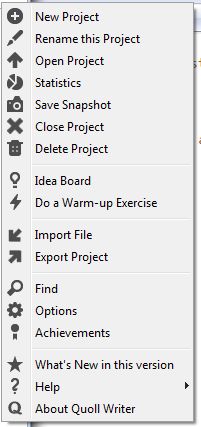 Hopefully all of the items on the menu are self-explanatory! See the projects section for more details about each one.
↑ Back to top