Changing the background
To change the background image/color you can either:
Click on the

button in the toolbar.
Right click on the Idea Board background and select

Select a background image/color

.
The following popup window will be displayed: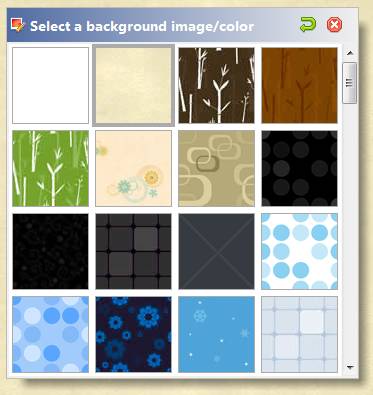 Click on one of the squares to change the background. Once selected the background will change immediately. Use the button to reset the background to the default.
↑ Back to top