Editing Chapter Information
To edit the information for a chapter first open the chapter information tab by:
Right clicking on a chapter in the chapters list and select View Chapter Information.
Right clicking anywhere on the chapter tab and select View Chapter Information.
Click on the

icon in the chapter toolbar (visible when a chapter tab is selected).
A tab similar to the one below will be displayed: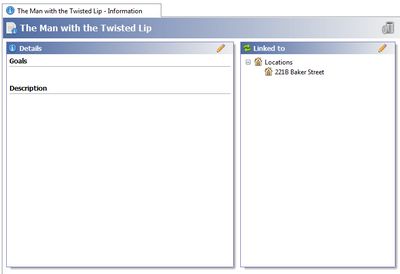 The name, goals and description for a chapter can be edited in the Details section, click on the icon to open the section for editing as shown below: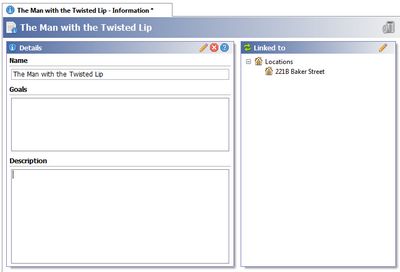 Each goal should be entered on a separate line.


To save the information click on the icon.
↑ Back to top