Feature List
Quoll Writer is feature rich but has a clean and simple interface that ensures those features never get in the way of your writing.
Core
Focus on your writing, not the interface

Quoll Writer's interface keeps out of the way but has all the features you need.

Manage all your projects in one place

Easily keep track of your projects.

Uses tabs to make management easier

The tabbed interface is familiar and easy to use, edit multiple chapters and assets at the same time.

Keep distractions at bay with full screen mode

At the touch of a button enter full screen, distraction free mode and focus on writing.

Create characters, items, locations and research

You are creating a world and it's important to keep track of the people and things it contains.

Add Scenes, Plot Outline items and Notes to the text

Annotate the text to give it structure and aid manageability.

Do warm-up exercises to help break writer's block

Have fun with something new, get story ideas and warm-up your "writing muscles".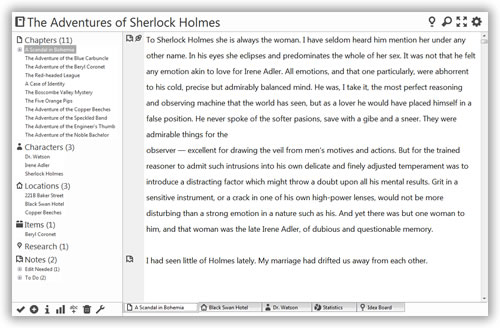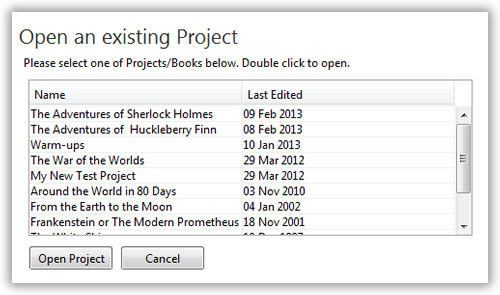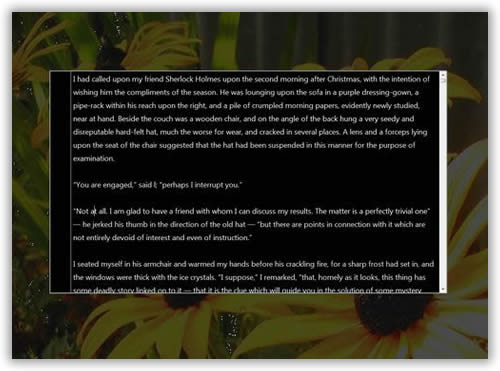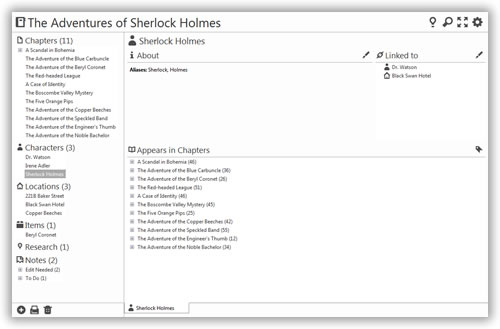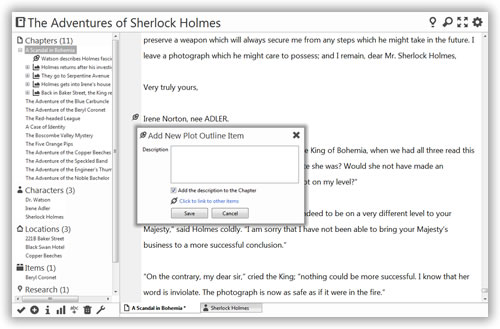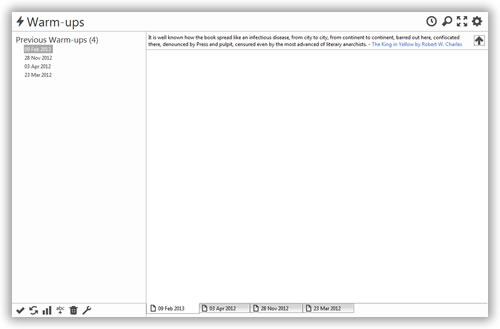 Ideas and Story Management
Easy Chapter management

Move chapters, link them, record goals and a description.

Idea Board

Record, categorize and rate your ideas and thoughts.

Links items together

Chapters, Characters, Items, Locations, Notes and Plot Outline Items can all be quickly linked together.

See where assets are mentioned

Quoll Writer keeps track of where each person and thing is mentioned and shows you the references.

Keep track of what needs to be edited

The special Edit Needed notes let you keep track of what still needs to be edited and why.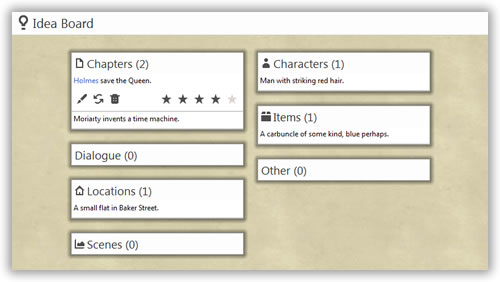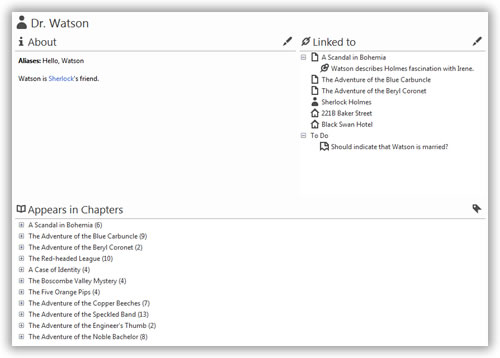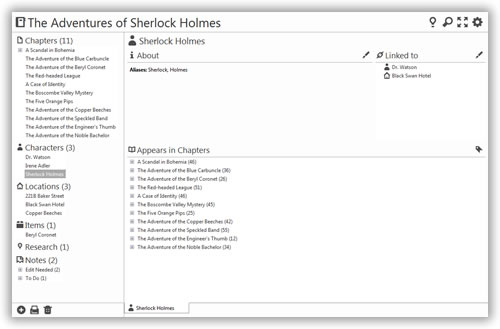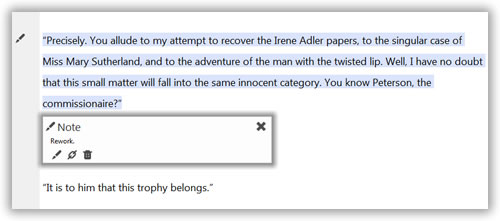 Writing Assistance
A "problem finder" to help identify issues in your writing

A highly customizable tool that helps you find and solve problems with your text.

Integrated spell checker and synonym lookup

Right click for spelling suggestions or find synonyms for a word.

Global find

Find where a word or phrase is used throughout the project.

Setup the text to your preference

The font, font size, line spacing and text alignment can all be adjusted to how you like it.

Word counts and word count history

Keep track of your progress with one click word counts and charts.

Readability indices

Find out how readable your text is.

Auto-save

No one wants to lose work!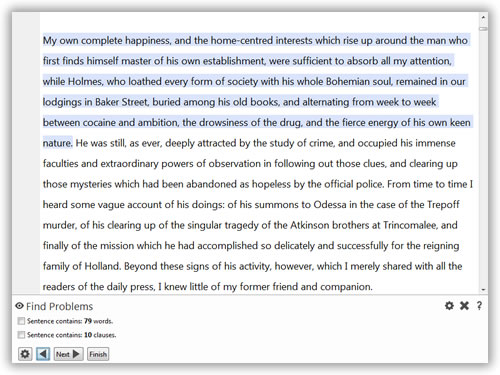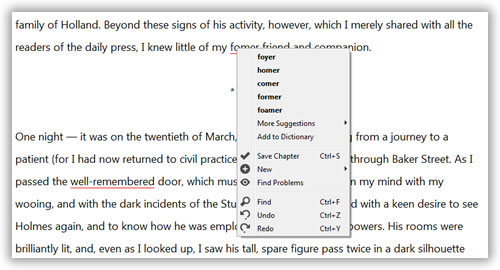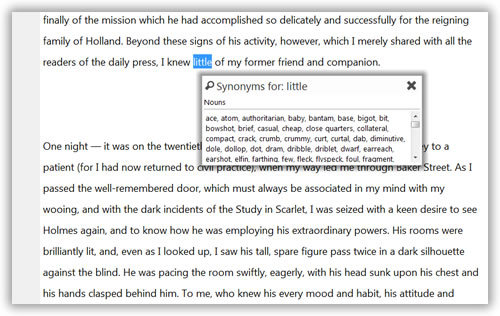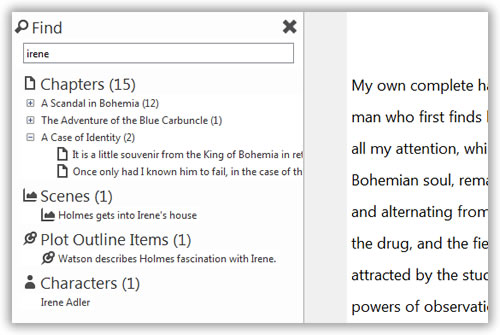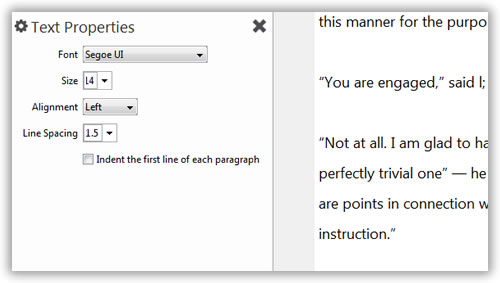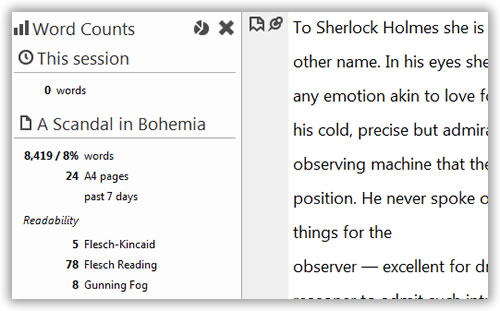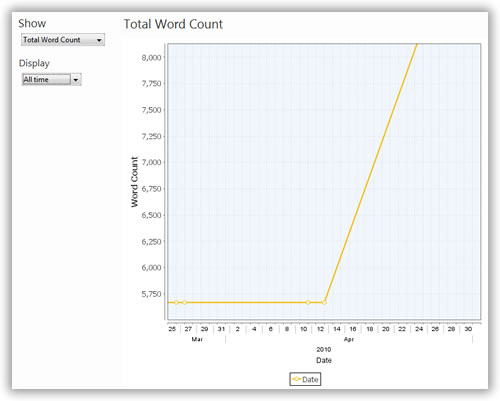 Import/Export
Import wizard

Quickly import previous projects from Microsoft Word files.

Export wizard

Export your project to epub, docx, pdf and html.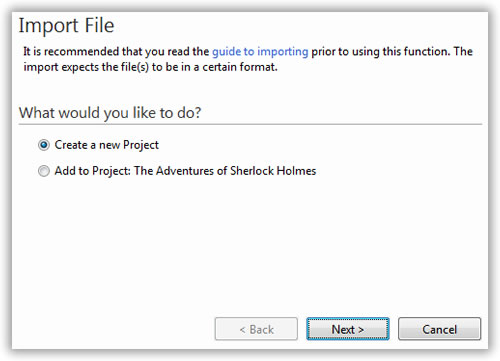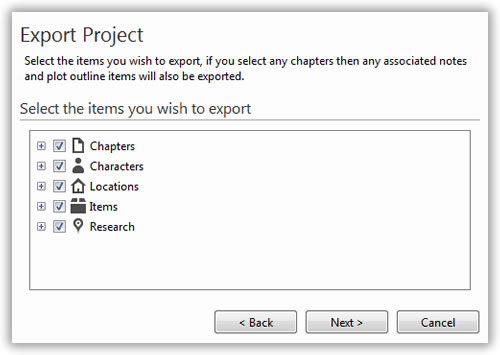 Other
Achievements

A bit of fun which also serves a serious purpose. Achievements are aimed at helping you get to know Quoll Writer and providing rewards for writing (after all no one else will be doing it).

Interactive tips

When Quoll Writer starts helpful tips (similar to Did you knows in other applications are shown at the bottom of the window. The tips are interactive and help you find out about Quoll Writer, and of course they can be turned off.

Uses a relationship database

Each project is stored in it's own transaction supporting relational database.
Encrypt your work

Uses strong encryption to protect your projects if desired.

Create snapshots of your work

You can also configure automatic snapshots whereby Quoll Writer will create the snapshot after the designated period of inactivity.

Logging

A log is kept of all the actions you perform for a project, so keeping an audit trail of how you created your book/story.

Uses Java Technology